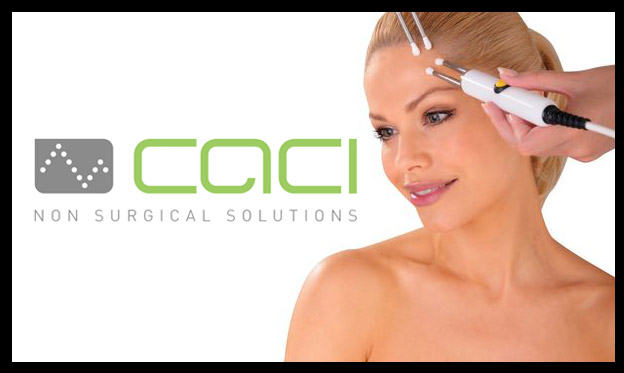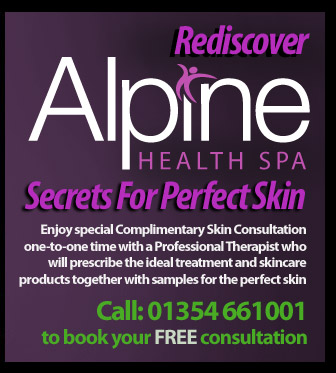 CACI QUANTUM
- Non Surgical Solutions
The award winning CACI micro-current system is to date the most publicised and the most effective salon treatement system available. CACI re-educates the muscles of the face and the body having a lifting and toning effect visible even after the first treatment.
While the original CACI system produces amazing results on the skin, the Quantum goes a step further by allowing clients to enjoy dual benefits of the non-surgical facelift while at the same time receiving a total body toning experience. The Quantum features 24 separate outlets and 7 different wave forms. The Quantum employs specific pre-programmed modes for slimming, toning, contouring, cellulite, lympathic drainage, face lifting, wrinkles, acne and scar tissue.
This virtually a household name, synonymous with the non-surgical face-lift and has a vast array of celebrity devotees.
Courses may vary from 10-15 treatments depending on personal requirements. This treatment is highly recommended for all clients of 25yrs and over, younger clients may not need courses but can delay the signs of aging by every other month treatments.
Caci Face Consultation and Trial
Caci Face
Super Caci Face
Eye Caci
Caci Firming Q-Tips
(Can be added to any face treatments)
Instant results with a non-evaise alternative to collagen injections, designed to plump out and reduce the appearance of deep frown furrows, nose to mouth lines and harsh wrinkles.
Hydrotone Mask
Hydrotone is a new treatment from Caci, specifically developed for individuals with busy lives that are short on time, and in need of a treatment that can deliver effective results. The hydrotone treatment provides immediate intensive skin hydration and face firming by combining active micro-curent rollers with a unique, electrically conductive gel mask that has been infused with powerful hydrating properties which include collagen, hydrochrolic acid, vitamin C and vitamin E. The rollers gently massage the face causing the mask to become 'charged' so the whole face is bathed with rejuvenating energy which is softer, radiant and more youthful in appearance.
Combine any Caci facial with hydrotone mask for an additional £10.00.
Important Information
All treatment times in our brochure are approximate, as time is allowed for consultation, preparation and relaxation.
We are pleased to provide towels, gowns and slippers for any treatments necessary.
If you book a pedicure, please remember to bring open toed shoes on appointment day.
Some medical conditions may prevent us from carrying out a treatment, so please inform us when booking if you think there maybe a problem, or if any of the previous client card details have changed i.e. pregnancy.
Our product ranges are completely natural, free from animal testing and contain no unnecessary ingredients.
We accept payment by cash, cheque and all major debit or credit cards
We reserve the right to alter any price or treatment without prior notice.
Gifts
An ideal special occasion gift Vouchers are available for all treatments in our brochure with a valid period of six months from purchase.
Vouchers are always available for you to come in and collect.
We also offer a mail order service for vouchers. Just call us with your credit card details.
Rewards
We are delighted to serve your every need and we do our very best to ensure you stay happy with the services you receive. We work very hard at offering our clients a unique experience on every visit.
As a loyal client we would like to REWARD you, so every time you visit The Health Spa you will Earn Reward Points for every pound you spend, and on specific occasions and special offers, you could earn Bonus Points, boosting your Reward Points even further.
The real benefit comes on redeeming your hard earned points into truly luxurious and enjoyable treatments.
Each and every time you visit, your earned points are automatically totalled and displayed at the foot of your receipt, helping make your experience even more pleasurable.
Please note: All points must be redeemed by 31st December each year.
Thank you
for your
'Try Our Club' request
Your 3 Day Pass for Alpine
Health Club March will be
sent to you shortly.
If you don't receive your pass
please check your Junk E-Mail box.
FREE 5-DAY PASS
Simply fill in your details, and we will send you a "FREE 3 Day Guest Pass" with our compliments.
Opening Times
| | |
| --- | --- |
| Monday - Friday | 6.30 - 21.00 |
| Saturday | 8.00 - 16.00 |
| Sunday | 8.00 - 14.00 |
How to find us