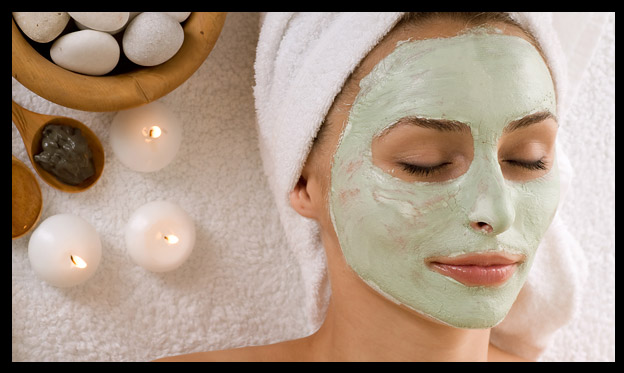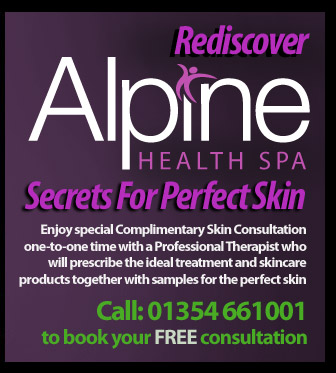 DECLÉOR Facial Treatments
DECLÉOR's holistic approach to beauty gives you the ultimate aromatherapy experience. Decléor has created three techniques that adapt to your every desire, every facial begins with a diagnostic back massage, unique to DECLÉOR. This deeply relaxing massage enables your therapist to make an expert diagnosis of your skin and overall health in order to provide you with the personalized treatment most suited to your needs.
Specialised digitopressure massage and phytodrainage techniques melt away tension combined with DECLÉOR's choice of face masks give immediate and long-lasting results.
Aromassage – The Relaxing Aromatic Facial
Longing for a moment of pure relaxation?
DECLÉOR devotes its own special art of massage to your face. Let your therapist's trained fingers soothe and relax your entire face, filling your skin with a new breath of life.
Skilled professional, techniques exclusive to DECLÉOR, combining localised, gentle pressure with light sweeping strokes. Allow yourself to slip into complete and utter relaxation. The subtle and tactile precision of the massage melts with the powers of our AROMESSENCE™, rapidly inducing relaxation with remarkable benefits.
Invigorated and "restored" from deep within, say goodbye to fatigue, stress and tension.
Aromaplastie - The Classic Aromatic Facial
Tempted by the softest sensation of pure performance?
This multi-active, 100% natural treatment is tailored to every skin type. Your therapist selects products to correct any major imbalances in your skin. At the heart of this treatment is a mask that has a truly unique and surprising texture, with Linseed, Wheat Germ and Sunflower.
This dual action provides stimulation and enhances the products applied during the treatment, while moisturising and decongesting – making this an indispensable treatment step.
Rediscover a revitalised you. Your major needs are met to perfection and your skin feels soft, smooth and refreshed.
Aroma Expert Radiance
This intensive treatment harnesses the benefits of pure Vitamin C and the White-Bright complex to reduce areas of excess pigmentation and brighten the entire complexion for a truly radiant complexion.
Aroma Expert Lift
The ultimate holistic answer to face lifting, this exceptional anti-ageing treatment uses a unique combination of essential oils including iris, jasmine and cinnamon to combat the signs of ageing in mature skin.
Aroma Expert Nourish
This deeply nourishing treatment with essential oils of rose, neroli and petit-grain immediately replenishes lost moisture and reinforces the skin's barrier function, enabling it to combat harsh external aggressions.
Aroma Expert Purify
An intensive balancing treatment, with purifying Essential Oils of ylang ylang and tea tree that immediately leaves your skin clearer, more luminous and refined.
Aroma Expert Soothe
Using natural essential oils of Roman camomile, angelica and geranium this wonderful calming treatment brings immediate comfort to stressed skin. The skin is instantly is soothed and re-balanced leaving the complexion smooth and cool.
A course of 4-6 is recommended on all Aroma Expert facials for optimum results.
Aroma Time Precious Facial
A course of 4-6 is recommended on all Aroma Expert facials for optimum results.
A perfect way to taste the world renowned Decléor facials, enjoy all the benefits of one of the most powerful ingredients, essential Oils. This introductory facial is perfect when time is of the essence and the skin needs a boost of radiance.
Vital Eyes
A unique, intensive anti-ageing eye treatment that instantly melts away tension reduces puffiness and dark shadows as well as diminishing all traces of fatigue.
DERMALOGICA Revolutionary Face Mapping
Face mapping is a revolutionary approach to skin analysis developed exclusively for Dermalogica. This procedure not only dramatically enhances the effectiveness of every treatment, but also makes the prescription of a homecare regime as focused on the clients 'actual' needs as possible. Face mapping divides the face into 14 distinct zones. Using these zones the therapist is able to conduct an inch-by-inch methodical analysis, guaranteeing that the subsequent treatment will fully address your concerns.
The Face Treatment
This is the foundation of Dermalogica treatments. A revolutionary treatment that is customised every step by the skin care therapist, based on the face mapping analysis. This treatment will be unique to each individual client by using Dermalogica botanical mixers throughout the step-by-step process.
AGE smartTM Treatment
Are the signs of ageing becoming more prevalent on your skin? If your skin needs a revitalising power boost – then this is for you! Combined vitamin and hydroxy acid exfoliation, energising massage techniques and Dermalogica specialised contour mask make this the ultimate skin therapy for prematurely aging, dry devitalised skin. Firmer, smoother revitalised skin. A course of 4-6 is recommended for optimum results.
Medicated Clearing Treatment
It's the end of the line for adult acne with this powerful treatment that jump-starts acne clearing and helps prevent acne well beyond the treatment. Breakouts have finally met their match! Our medicated clearing treatment will focus on purifying your skin with deep cleansing, followed by extractions. It will target current blemishes while helping to prevent further breakout activity.
Environmental Control Treatment
If your skin is looking red, inflamed or feeling itchy, then this treatment is for you. Our super-soothing cleansing will remove impurities from your skin, followed by a calming oatmeal mask that will instantly calm redness and reduce inflammation. A course of 4-6 is recommended in extreme cases.
ChromaWhite TRx Treatment
Help to stop uneven pigmentation at its cause. This treatment accelerates brightening, improves skin tone, enhances skin clarity and creates a fresher, healthier appearance.
A course of 4-6 recommended for optimum results.
microZonesm treatments
Get on-the-spot skin solutions with microZone® treatments. Our expert skin therapist will analyze your skin, then perform a concern-specific treatment designed to solve your skin problem, in about 20 minutes. microZone® treatments are just the quick fix for troubled skin, and they're the ideal maintenance service between Dermalogica Skin Treatments.
Teenage Facial
Our teenage facial aims to educate and start teenagers on the correct skincare regime. Facial cleansing, facial extractions, facial mask, facial steam and light facial massage. Ideal for the younger person to teach facial skin care and cleansing tips which go together with homecare advice under Dermalogica's revolutionary clean start SM product range.
Thermal Touch Therapy
Need focused attention on a specific area of your body?
Thermal Touch Treatments will deliver maximum results in a minimum of time! The perfect add on to any Dermalogica skin or body treatment. Choose from the following:
Purifying Back Treatment
This super smoothing back treatment is designed to rid your muscles of stress and your skin of impurities. A deep cleansing scrub is followed by extractions and then a massage targeted at your tension areas.
Relaxing Scalp Treatment
At this very moment, you're storing the day's stress in your scalp! Quickly release tension while infusing the scalp and hair with oceanic minerals and essential nourishment vital to skin health. This aromatherapy treatment focuses not only on bringing a heightened state of relaxation to your entire body, it also helps provide vital minerals and nutrients to the hair and scalp for improved health.
Revitalising Foot Treatment
Say goodbye to rough, dry skin! This treatment will leave your skin soft, smooth and revitalised. Paraffin wax is used during the treatment so relaxing too!
Neck & Chest / Décolleté
Don't stop at the neckline! Improve the health and appearance of your neck and chest with this treatment that's great for prematurely-ageing, sunburned or irritated skin. Help repair damage brought on by long-term or recent exposure to the elements with intensely hydrating and nourishing ingredients.
Multi-Vitamin Hand & Arms or Feet Treatment
The latest Retinol-based vitamin repair is used in this treatment, plus the deep moisturising benefits of a soothing paraffin wax bath. Instant hydration and repair for dry chapped or prematurely aged hands and feet.
Revitalising Eye Rescue
Firm, tone and revitalise your eyes with our unique blend of vitamin therapies and firming botanicals. Our gentle exfoliation will remove dulling skin, while the smoothing mask will help reduce redness and irritation.
Important Information
All treatment times in our brochure are approximate, as time is allowed for consultation, preparation and relaxation.
We are pleased to provide towels, gowns and slippers for any treatments necessary.
If you book a pedicure, please remember to bring open toed shoes on appointment day.
Some medical conditions may prevent us from carrying out a treatment, so please inform us when booking if you think there maybe a problem, or if any of the previous client card details have changed i.e. pregnancy.
Our product ranges are completely natural, free from animal testing and contain no unnecessary ingredients.
We accept payment by cash, cheque and all major debit or credit cards
We reserve the right to alter any price or treatment without prior notice.
Gifts
An ideal special occasion gift Vouchers are available for all treatments in our brochure with a valid period of six months from purchase.
Vouchers are always available for you to come in and collect.
We also offer a mail order service for vouchers. Just call us with your credit card details.
Rewards
We are delighted to serve your every need and we do our very best to ensure you stay happy with the services you receive. We work very hard at offering our clients a unique experience on every visit.
As a loyal client we would like to REWARD you, so every time you visit The Health Spa you will Earn Reward Points for every pound you spend, and on specific occasions and special offers, you could earn Bonus Points, boosting your Reward Points even further.
The real benefit comes on redeeming your hard earned points into truly luxurious and enjoyable treatments.
Each and every time you visit, your earned points are automatically totalled and displayed at the foot of your receipt, helping make your experience even more pleasurable.
Please note: All points must be redeemed by 31st December each year.
Thank you
for your
'Try Our Club' request
Your 3 Day Pass for Alpine
Health Club March will be
sent to you shortly.
If you don't receive your pass
please check your Junk E-Mail box.
FREE 5-DAY PASS
Simply fill in your details, and we will send you a "FREE 3 Day Guest Pass" with our compliments.
Opening Times
| | |
| --- | --- |
| Monday - Friday | 6.30 - 21.00 |
| Saturday | 8.00 - 16.00 |
| Sunday | 8.00 - 14.00 |
How to find us