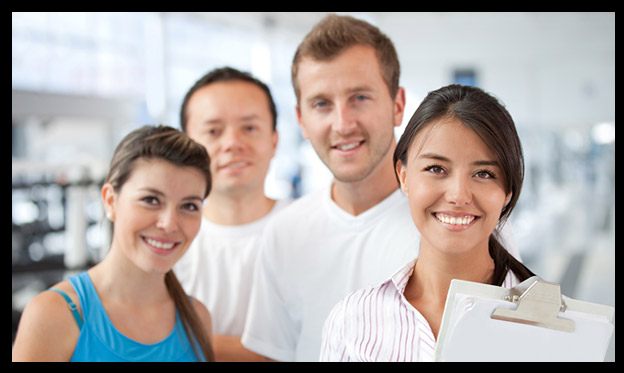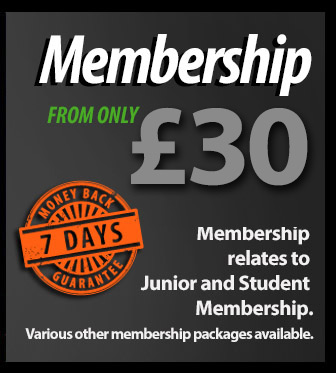 Health Check
Fitness Screening
Health screening is your first point of contact with your professional Fitness Consultant. With the help of the qualified consultant, we can assess your level of fitness by undertaking various assessments, Including Weight, Height, Body fat Analysis, Lung Functioning, Aerobic Capacity and Strength test to name a few.
These simple sub-maximal tests are recommended to be taken every 12-16 weeks, which acts as a sensible precaution before undertaking any exercise regime, to provide the best results and to help keep motivation high.With the final results your health profile will enable you to evaluate your current lifestyle, identify any weak areas and know where and how to make positive changes. From these results a personal exercise programme is then designed for your personal requirements.
All profiles are confidential and performed in privacy.
Your BMI
New figures from the National Health Service show the number of people admitted to hospital because of obesity has rocketed by 30 per cent in a year. Obesity is a major risk factor for Heart Disease, and is the UK's biggest killer!
Body Mass Index, or BMI, is a measurement taken to determine an individual's weight and health status. BMI is a calculation used to assess an individual's weight. While BMI does not directly measure the percentage of body fat, it usually corresponds well with other direct measurements of fat in the body, allow you a general overview of your current weight/health
Calculate your own BMI.
Please check your results on the table below.
Click on image to enlarge.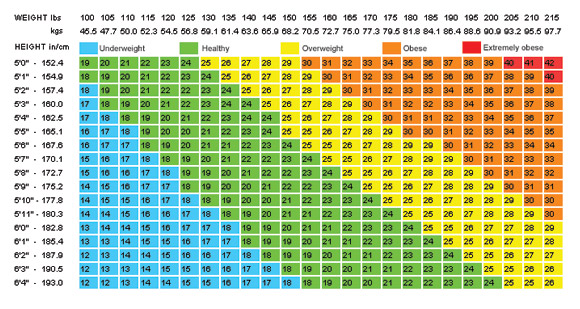 Blue: Underweight
Green: Normal Range
Yellow: Overweight
Orange: Obese
Red: Extremely Obese

Opening Times
| | |
| --- | --- |
| Monday - Friday | 6.30 - 21.00 |
| Saturday | 8.00 - 16.00 |
| Sunday | 8.00 - 14.00 |
How to find us