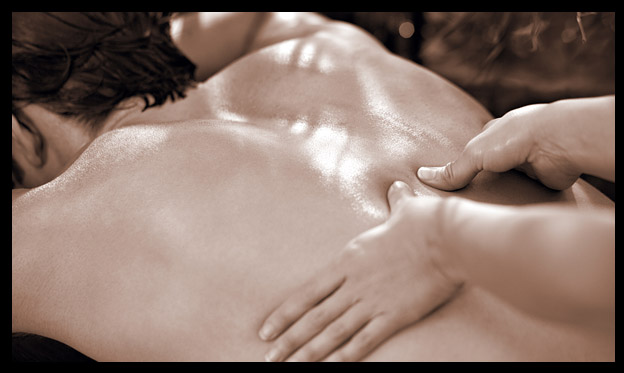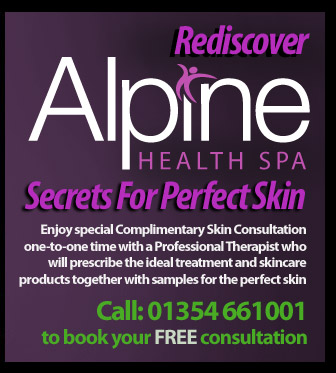 Aroma Massage
Longing for a moment of pure relaxation?
Decléor devotes its own special art of massage to your body.
From the tips of your toes to the tension points of your scalp, your therapist's trained fingers ease, soothe and relax every part of your body. A skilled professional, she uses techniques exclusive to Decléor, combining massage with acupressure. Tensions are soothed away, toxins are eliminated, and your body is filled with new energy. Your therapist takes into account your general condition and your body's needs to choose the best adapted techniques and massage balms.
All your stress is released. You feel invigorated and "restored" from deep within.
Detoxifying Aromassage
Aromatic Massage Balm Detox, with its 100% natural blend of detoxifying essential oils, including rosemary, patchouli and lemongrass, targets fatty areas, eliminating toxins, reducing water retention and refining overall skin texture.
Relaxing Aromassage
The heavenly Aromatic Massage Balm Relax melts away all feelings of tension throughout the body with its 100% natural blend of soothing essential oils, including sandalwood and frankincense. Refreshing yet calming vapours gently awaken the senses and engender an overwhelming sense of peace.
Toning Aromassage
A blissful anti-ageing treatment using Aromatic Massage Balm Tonic, a 100% natural blend of regenerative essential oils including lemongrass, mint and rosewood. The body is simultaneously relaxed and revitalised and the skin is left soft, smooth and perfectly toned.
Energising Aromassage
Aromatic Massage Balm Flow, with its 100% natural blend of stimulating essential oils including cypress, lemon and lavender eases tight, aching muscles and leaves the skin looking and feeling revitalised.
Treatment Experience
Expert Body Massage
Swedish Body Massage
We use this Swedish body massage technique for stress reduction, relaxation and deep tissue detoxification. Allow our skilled massage therapists to design the ideal combination of techniques for the perfect personalised massage. Massage is much more than just a relaxing or pampering treatment. It actually stimulates physiological and psychological changes in your body and has many health benefits including circulatory, skeletal, nervous, digestive, immune and cardiovascular.
Aromatherapy Body Massage
Revitalise, rebalance and relax with this ancient therapeutic treatment. A blend of pure aromatic essential oils calms the nerves and restores even the most tired of bodies.
Sports Massage
Designed for deep muscle penetration, this massage is ideal for the treatment of sports injuries and their prevention. Tight muscles can compress blood vessels, so restricting the flow of oxygen and nutrients, leading to reduced performance and being prone to injury. MASSAGE also helps to promote healing of any minor injuries you might have picked up whilst exercising and will leave you feeling de-stressed and relaxed! Excellent before or after exercise.
Tension Release Massage
This massage is specifically designed for tension and stress release. Various massage techniques will be used to stimulate blood flow around the body to promote healing and deep tissue detoxification, whilst rebalancing and relaxing the body.
Indian Head Massage
Boost blood supply to the brain while relieving muscular tension, promotes clear thinking and improves concentration while the increased blood flow to the scalp promotes healthy hair growth. It can relieve emotional and physical stress, eye strain and tension headaches and induce sleep. Can also help with sinus problems leaving you balanced with the feeling of peace and tranquillity.
Important Information
All treatment times in our brochure are approximate, as time is allowed for consultation, preparation and relaxation.
We are pleased to provide towels, gowns and slippers for any treatments necessary.
If you book a pedicure, please remember to bring open toed shoes on appointment day.
Some medical conditions may prevent us from carrying out a treatment, so please inform us when booking if you think there maybe a problem, or if any of the previous client card details have changed i.e. pregnancy.
Our product ranges are completely natural, free from animal testing and contain no unnecessary ingredients.
We accept payment by cash, cheque and all major debit or credit cards
We reserve the right to alter any price or treatment without prior notice.
Gifts
An ideal special occasion gift Vouchers are available for all treatments in our brochure with a valid period of six months from purchase.
Vouchers are always available for you to come in and collect.
We also offer a mail order service for vouchers. Just call us with your credit card details.
Rewards
We are delighted to serve your every need and we do our very best to ensure you stay happy with the services you receive. We work very hard at offering our clients a unique experience on every visit.
As a loyal client we would like to REWARD you, so every time you visit The Health Spa you will Earn Reward Points for every pound you spend, and on specific occasions and special offers, you could earn Bonus Points, boosting your Reward Points even further.
The real benefit comes on redeeming your hard earned points into truly luxurious and enjoyable treatments.
Each and every time you visit, your earned points are automatically totalled and displayed at the foot of your receipt, helping make your experience even more pleasurable.
Please note: All points must be redeemed by 31st December each year.
Thank you
for your
'Try Our Club' request
Your 3 Day Pass for Alpine
Health Club March will be
sent to you shortly.
If you don't receive your pass
please check your Junk E-Mail box.
FREE 5-DAY PASS
Simply fill in your details, and we will send you a "FREE 3 Day Guest Pass" with our compliments.
Opening Times
| | |
| --- | --- |
| Monday - Friday | 6.30 - 21.00 |
| Saturday | 8.00 - 16.00 |
| Sunday | 8.00 - 14.00 |
How to find us