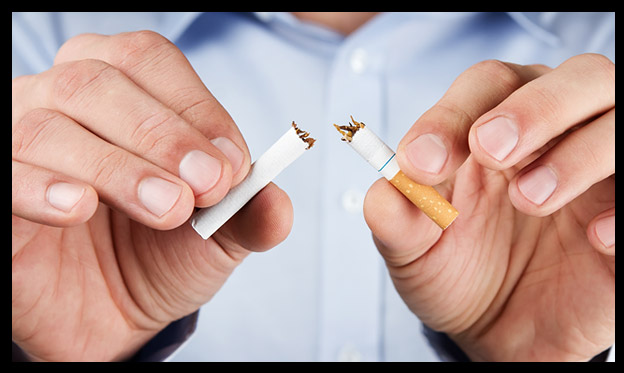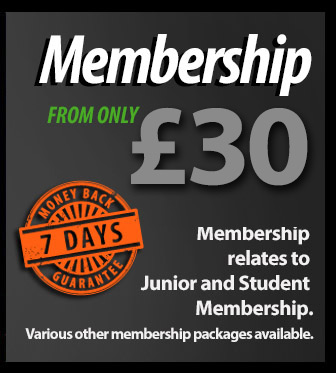 Back to Health & Fitness Advice
Smoking
Smoking is the biggest single cause of ill health in the Western World and it is important to understand and recognise the effects. Tobacco smoke contains over 4,000 different chemicals, many of which are harmful. NICOTINE, CARBON MONOXIDE and TAR are 3 components of smoke which affect the human body and cause disease.
NICOTINE:- is an addictive poison, which makes the heart beat faster, makes the blood pressure soar temporarily and also increases the risk of blood clots.
CARBON MONOXIDE:- is a poisonous gas released when tobacco burns. When inhaled it dramatically cuts the amount of oxygen the blood can carry around the body and to the heart.

TAR:- When cigarette smoke is inhaled it condenses and about 70% of the tar in smoke is deposited in the lungs, causing narrowing of the bronchioles.
Facts
Smokers are at greater risk from illnesses and early death than non-smokers are.
90% of deaths from lung cancer are caused by smoking.
Smoking is responsible for at least 50,000 early deaths each year in the UK.
Long Term Effects of Smoking
Smoking leads to an increased tendency towards the following problems: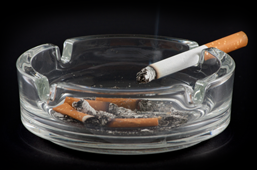 Heart Disease/Heart Attack/Stroke
Vitamin C Depletion
Lung Cancer
Bad Breath
Chronic Bronchitis
Premature Births
Release of excessive Stress Hormones
Nicotine Stains
Miscarriage
Poor Digestion and appetite
Smoking shortens life expectancy, with the death rates from smoking related diseases directly related to both the number of cigarettes consumed and how long you have been smoking.

Passive Smoking
Cigarettes give off 2 types of smoke. Mainstream smoke is filtered by the cigarette and inhaled by the smoker, with side stream smoke going directly from the cigarette into the air. As side stream smoke it is not filtered, it contains higher concentrations of harmful substances than mainstream smoke. Thus, smoking is dangerous to non-smokers, especially when they are exposed to it for
long periods of time.
Why Do People Smoke?
There are 6 factors that encourage the need for smoking. If an individual can identify what motivates them to smoke, they will know where to concentrate their efforts to stop.
The list below shows the relative percentages for each type of smoker
CRUTCH
(30%)
Moments of fear or pressure
CRAVING
(25%)
The individual is totally dependent, and are
constantly aware of when they are not smoking
RELAXATION
(15%)
Real pleasure is gained from the habit
STIMULATION
(10%)
The habit is stimulating
HANDLING
(10%)
Enjoyment comes from manipulating the cigarette
HABIT 
(10%)
It is an automatic procedure, social habit
How Do I give up?
Make a firm decision to give up
Select a definite date to give up
Tell everyone you have stopped
Occupy your hands
Estimate how much money you will save
Think positively
Never risk just trying one
Don't give up trying
Take up regular exercise
Picture yourself with more money etc
Giving up smoking is not an easy task - people use many excuses to avoid giving up.
It is your decision to give up and overcoming the first hurdle is the main challenge.
EVERYONE CAN DO IT IF THEY REALLY WANT TO!!! LET US HELP YOU...

Thank you
for your
'Try Our Club' request
Your 3 Day Pass for Alpine
Health Club March will be
sent to you shortly.
If you don't receive your pass
please check your Junk E-Mail box.
FREE 5-DAY PASS
Simply fill in your details, and we will send you a "FREE 3 Day Guest Pass" with our compliments.
Opening Times
| | |
| --- | --- |
| Monday - Friday | 6.30 - 21.00 |
| Saturday | 8.00 - 16.00 |
| Sunday | 8.00 - 14.00 |
How to find us